Logo:

Location
Via delle Casine
Via delle Casine 21/R
Florence
Italy
43° 46' 7.1112" N, 11° 16' 1.7364" E
Image: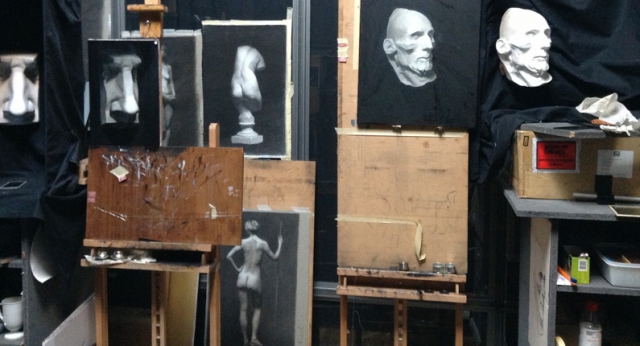 Description:
Student and graduate work is directly affected by the philosophy, teaching methodology, and physical structure of the studio in which it is created. Ramiro Sanchez, the Director of the FAA's Advanced Painting Program, says the following about building a student's skill base: "As individuals are challenged to push their technical ability beyond their perceived capacity, they develop strength of character and the confidence necessary to become a professional painter. This helps create a state of mind in which they are certain of their choices. Our graduates will never stand in front of a blank canvas and feel lost. They will always be able to return to the method. They will never say "How am I going to do this?" but will rather concentrate on what they want to say, and follow their inspiration."